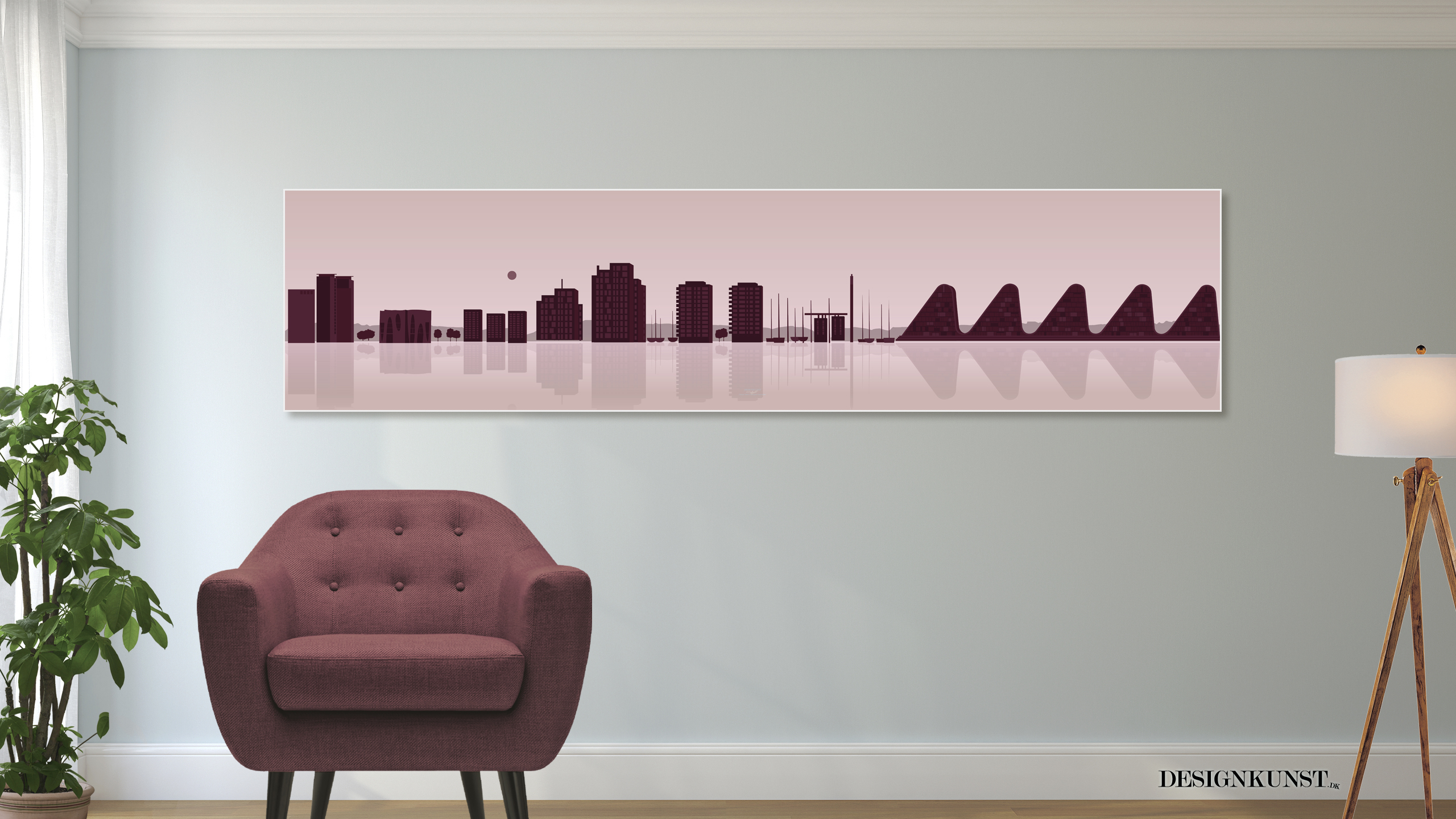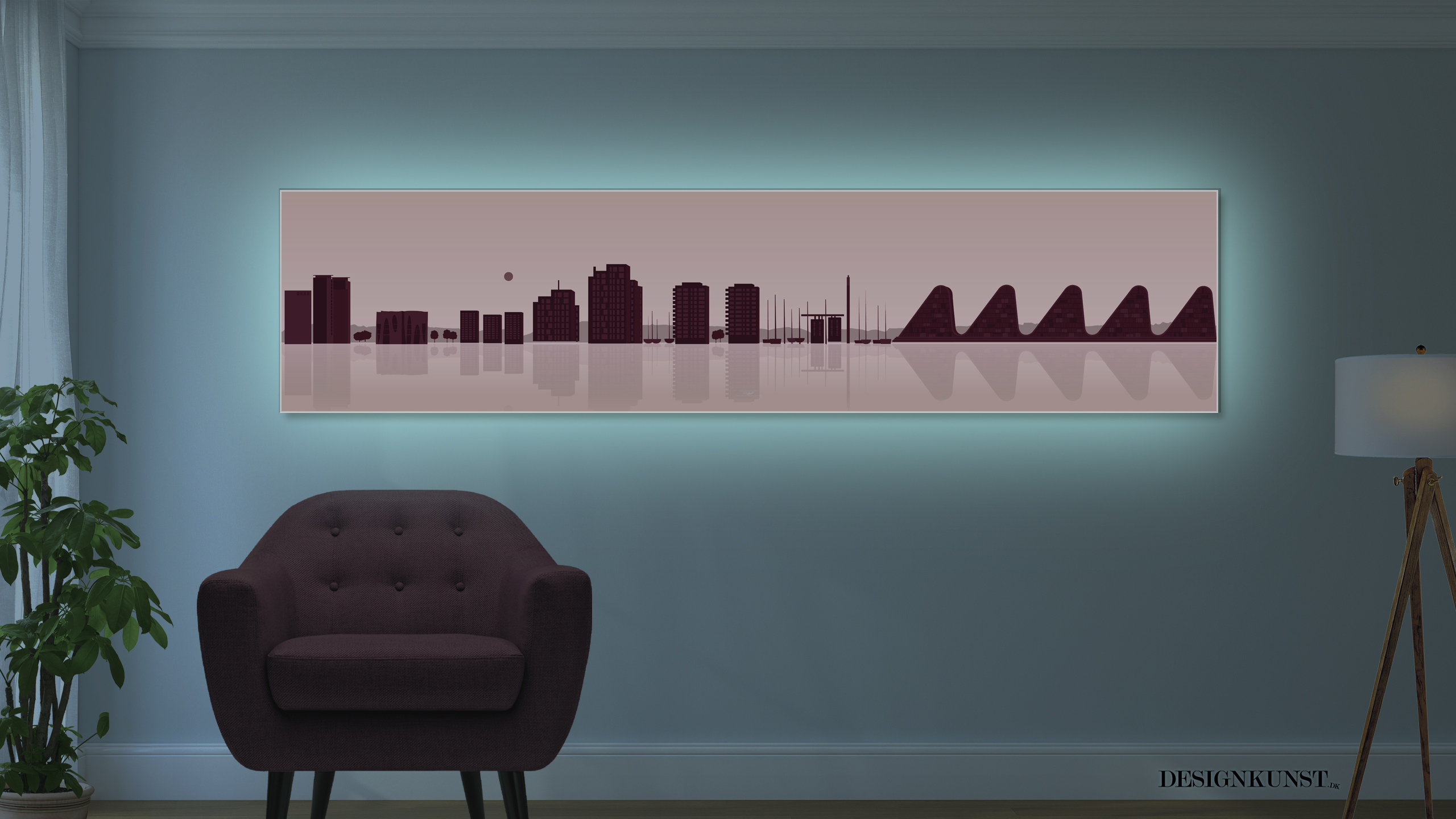 Kontakt os for bestilling.
Tre størrelser • Unikt dansk design • Indrammet
Mulighed for tilkøb af LED baggrundsbelysning
Standardpriser dkk:
90 x 33 cm / 1.950

140 x 33 cm / 3.750

240 x 65 cm / 7.500
Erhverv – kontakt os for prislister
Leveres indrammet i sort ramme (med mulighed for tilkøb af mange andre farver rammer)
Framed in black ( but several other colors are available, contact us after purchase )
Rammerne er i høj kvalitet i aluminum, og leveres med ophæng.
All frames ( "ramme" ) are in high quality aluminium, with included wall mount.
Bagbelysning / Backlit
LED-lys med mulighed for farveskifte af lyset med fjernbetjening kan inkluderes.
LED-lit backgroundcolor with multiple colors available. Remote control included.